HOW TO MOISTURIZE, REPAIR AND REHYDRATE.
We all know the key to happy skin is a consistent regime of cleansing, toning and moisturizing. But with hundreds of products claiming to be perfect for your skin; The simplest secret is to know your skin type so that you can  truly know what your skin needs.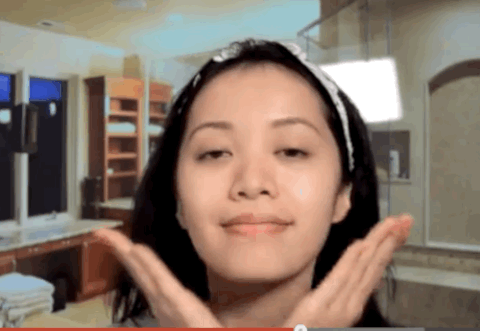 DRY SKIN/SENSITIVE SKIN 
IDEAL FORMULA : Rich oil based creams. 
When treating dry skin, a heavier oil-based moisturizer works. So, look for the products that have Grape seed oil, antioxidant and petroleum as they prevent water loss and can retain up to 12 hours. Another thing to make sure is that the higher oil content, the greater absorption through the skin. Coconut oil, jojoba oil and hyaluronic acid are great for this purpose. 
OILY SKIN
IDEAL FORMULA : Lightweight, water-based gel
There's a crazy myth if you've oily skin you don't need to moisturize, which is NOT true. Oily skin is caused due excess sebum, a waxy substance excreted from your glands, that is what can clog your pores. This means that the best moisturizer is one that can replenish and hydrate without sitting heavily on skin. Best to use light weight, water based gel formulas! Loreal has some great ones.
AGING SKIN
IDEAL FORMULA : A lotion or cream
If you are looking for great moisturizer, the punch is in active ingredients. The more active ingredients, better it will be combating fine lines and wrinkles. Antioxidants such as Vitamin C and retinol are a must as they will reduce free radicals that cause the breakage of skin-cells and formation of wrinkles. For mature/aging skin, SPF is a must along with a good moisturizer. And face serums like Estee Lauder Night repair. Face serums are your best friends if your skin has started showing signs of aging. 
Hope you enjoyed reading this post and can learn something from it. Remember to take care of your skin in the best possible way which suits your skin type. Not everything that launches in the market will work on your skin type!
Thank you for reading 
Love 👄