WHAT NO ONE TELLS YOU ABOUT SHORT NAILS
Long nails have been trending for a while, and Instagram is full of gorgeous pictures of long-nails. In fact we all have been quite a big fan for long time! But finally, we've come to a point when we realized than more than anything, long nails just get in the way of life. So here's a quick guide to switch to short nails.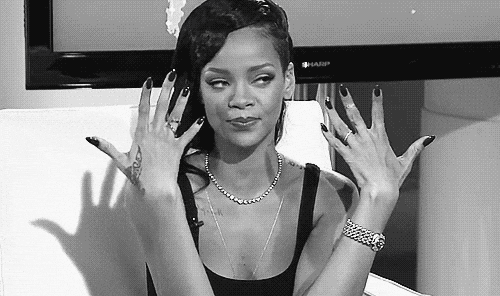 ♠️The stress of long nails potentially breaking is too much to handle. Not only that they are fragile and more likely to break.
♠️You can text. Not only is having nails a normal length hugely practical when you're trying to type a message quickly, but it's a way more peaceful process.
♠️You'll finally be able to dress yourself again. Zips, buttons, shoe buckles and earing backs.
♠️Just imagine the amount of money you spend on manicures and nail polish! Not only will you be saving tons of money on your polish and acrylic.
♠️You can play with makeup again. With shorter nails comes greater precision, you can finally use your fingers to apply intense eyeshadow.
♠️You won't poke your eyes out trying to do simplest things, wearing contacts, applying false lashes, rubbing your eyes.
♠️Shorter nails feel more hygienic! It's not easy to say that longer nails are dirty, but if you're a long nail fan-girl, there's nothing you can do to avoid such foods embedding in your nails.
I hope you enjoyed reading and will know the importance of short nails by now. You can slay with short nails like a PRO. 
LOVE👄