THIS 1 INGREDIENT IS YOUR SKIN'S BEST FRIEND
Most of us have tried Aloe Vera, probably when you were smothering your skin in it after a long day. But it has amazing benefits and you should use it all year round. The cactus like green plant is literally bursting with goodness. It can promote weight loss, soothe sun burns, and cleanse your body.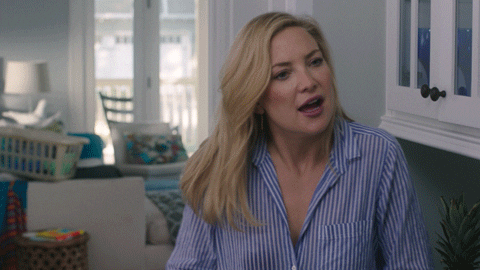 Aloe Vera consist of 96% water, which is packed with 18 different forms of amino acid, vitamins A, B, C and E! The best thing is that if you don't have Aloe Vera plant, you can buy the gel for less than $10.
Here are amazing things it can do 
FOR YOUR SKIN 
When its applied directly or as a mask onto your skin, Aloe Vera is crazy hydrating and will increase skin's water content without making it feel greasy. It also has anti aging properties as it prevent free radicals from forming. It can even lighten any blemishes on your skin.
Aloe Vera and Honey face mask
The antibacterial mask removes dead skin cells and leave your skin fresh and hydrated. Start by slicing off 3-inch chunk of Aloe Vera leaf and cut it half. Mix the gel with one tablespoon of honey. Apply it on your face, leave for 15 minutes and rinse off with warm water. 
FOR YOUR HAIR 
Aloe Vera has antimicrobial and anti inflammatory properties that will re balance your scalp's pH level, reducing dandruff and boosting hair growth. It also repair split ends.You can also add some lemon to this mix. Aloe Vera contains something called proteolytic enzymes which repairs dead skin cells on the scalp. It also acts as a great conditioner and leaves your hair all smooth and shiny. It promotes hair growth, prevents itching on the scalp, reduces dandruff and conditions your hair.
FOR YOUR BODY 
By drinking a glass of Aloe Vera water before every meal can kick of weight, as its rich in Vitamin B, which boost metabolism, promotes fat burning and carbs your appetite. It's a natural laxative which leads to better digestion.
Naturally Detoxifies
Being a great source of polysaccharides and powerful antioxidants, Aloe Vera makes our immune system stronger and prevents the growth of free oxidative radicals inside our body. It keeps our internal system toxin-free. A cleansed body is necessary for healthy weight loss.
We hope you enjoyed reading and now you will grab a Aloe Vera plant right away!
Love👄