THE MAGICAL OIL YOU NEED TODAY!!!
Natural oils contain some of the most potent powerhouses of antioxidants, vitamins, and essential fatty acids; essentially acting as a topical supplement for our skin. Our latest oil obsession is castor oil,and not just because it can fight our pimples and fine lines, it can also help us detox.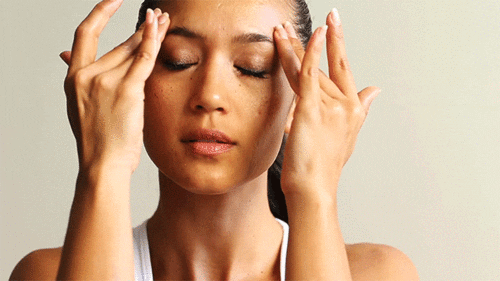 Here why you NEED this on your shelf 
WHAT MAKES CASTOR OIL SO MAGICAL?
Well, castor oil is rich in omega 6 and 9, fatty acids as well as ricinoleic, all of these stimulate growth, leaving your lashes longer. It also contains vitamin E beauty boosting, that will provide best lash growth leaving them look thicker.
FOR BROWS AND LASHES 
Castor oil is bursting with protein and fatty acids that can strengthen hair, making it the ideal remedy for extending the length of your lashes and brows. Take few drops of castor oil and gently rub the oil on your lashes or our eyes brows before you sleep.
For Acne-prone skin
Castor oil should be your new go-to! It's not only a mega-rich source of ricinoleic acid, which fights acne-causing bacteria, it's also antiviral, so it'll free your skin from any excess oil or dirt that's clogging your pores. The essential fatty acids and vitamin E content will work to reduce any scarring as it boosts the growth of healthy tissues. 
For your hair
The next time your hair is feeling dry and damaged, rub five to six drops of castor oil between your palms and then run your hands through your hair. The antioxidants and omega-9 content will work together to reduce split ends and breakage while adding a killer shine. The antibacterial and antifungal properties will also help get rid of dandruff so don't be afraid to massage it into your hair and wash after with you shampoo.
For your health 
We all know that what we put in our bodies is as important as what we put on our skin, and castor oil capsules can help to improve your wellbeing internally if taken daily. Castor oil improves your immune system as it supports your body's lymphatic system, which is responsible for your body's circulation and flushing out any nasty toxins.
We hope you enjoyed reading and will never forget this amazing product on your beauty shelf. 
Love👄