KIM K NOSE CONTOUR 101 LESSON
One of the best thing about makeup is that it's versatile and it can completely alter the dimensions of your face. Depending on your preferences ... A smaller nose? Bigger eyes? Anything is possible, you just need to know which area's to emphasize with a little contour or highlight the right place.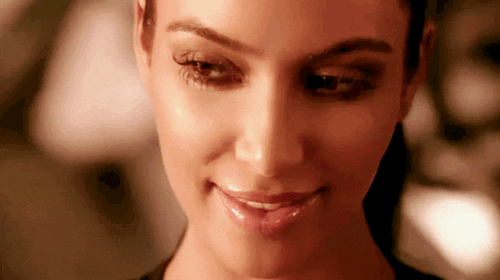 So here are few techniques to contour your nose like Kim K
LAYER THE CONTOUR :
If you layer the contour you'll help to enhance definition and balance out the symmetry of your nose. Start with cream contour, followed by a powder. You can always use a dark eyeshadow or a contour palette. Ashier tones will look more natural, so try to avoid anything with an orange undertone. The cream will create a base shadow and the powder will help to make it look more natural.
BLEND, BLEND, BLEND 
The number one rule of contour is BLENDING. You can have a perfectly chiseled nose, but you don't want to turn to the side and have a heavily contoured profile. Blend inwards towards the center of your nose as this will make it more narrow.
START AT THE BROWS 
Always start to contour at the brow bone, working downwards towards the tip, this will help to ensure that both sides are equal,so you don't end up having wonky nose!
PLAY WITH YOUR BROWS
This hack is very simple and effective. To make sure your nose look slimmer, bring your brows in closer towards your nose, so your nose can look narrow and perfect.
STRAIGHTEN OUT BUMP IN YOUR NOSE
While quirks like this can add character to your face, by adding a matte bronzer to disguise it. By adding a bronzer or an ashy contour shade on the bump, it will visually flatten the bump to create a illusion of straight nose. Then finish with a little highlighter on the top of your nose.
SKIP THE HIGHLIGHT
If you have a rounded nose or nose that is slightly larger at the tip, don't apply highlighter instead use a shimmered bronzer to the very center of your nose. This will draw the eye to the slenderest area rather than biggest.
We hope you enjoyed reading and will follow these tips to contour and slay!!
Love👄