HOW TO PICK YOUR SIGNATURE SCENT!
Any beauty junkie would knows how much time, effort and money can go  into finding your signature scent. It seem some extra, but to us, a signature scent is not just a fragrance, it's a expression of your mood and reflection of your personality. Here's our little guide to choose 'one'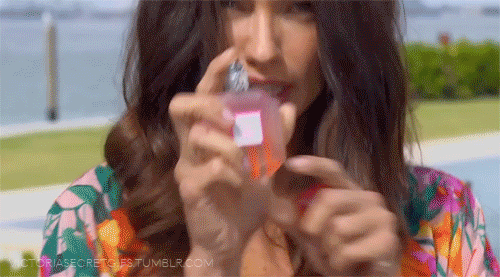 Difference between Eau de Parfum and Eau de Toilette
Yes, there's a difference. A Eau de parfume has higher concentration of perfume, which means the scent tends to last more longer. An Eau de Toilette has lesser concentration which makes the scent to last less longer.
Always test out Fragrances on skin
Before buying any fragrance, always test on your skin, it might smell amazing on your friend but perfumes interact differently with everyone due to unique body.
 Learn how to decode the scent
Most fragrance are made up of three notes: a top note(the fragrance you'll smell first), middle note (this becomes noticeable after 15 minutes) and the base note(which is the heaviest) so basically the top note fragrances are not long lasting, middle note are considered to be the long lasting have a rich smell. The best one's are base notes most long lasting.
Here are some common notes.
Floral - They are most light and feminine, they're quite sweet.
OUD - This comes from the wood of the Argaar tree. Its very heavy, luxurious scent.
FRUITY - A fruity scent is often very sweet and mixed with floral notes.
DON'T PURCHASE IT STRAIGHT AWAY
Once you've decided on a fragrance, always ask for a sample that you can test it all day. If your fragrance last knowing the notes, then you have found your signature scent.
I hope you enjoyed reading and will definitely keep in mind next time you purchase your signature scent. 
Love 👄