HOW TO MAINTAIN SLEEK, DAMAGE FREE HAIR
Even though we all love nothing more than snow starts to fall, unfortunately, our hair doesn't feel the same way. The dry winter weather likes to mess our hair we worked so hard to smooth out. Basically our hair are hygrosopic, which means it absorb moisture from the environment. But not to worry, we have amazing tips for your hair to look flawless.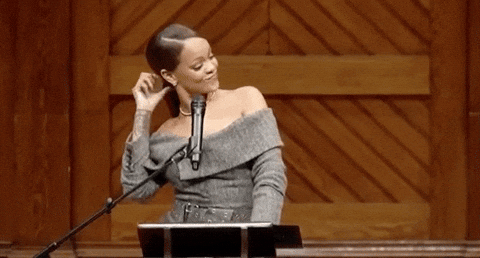 ♥️GO EASY ON TOWEL
We all know that too much heat is not good for our hair. But actually when we are drying our hair with the towel, that's actually doing damage. Huge mistake that breaks your hair follicles. Instead use a T-shirt or a microfiber towel as they cause less friction.
♥️GET REGULAR TRIMS
We all forget how important it is to get regular trims after every 6 - 8 weeks to avoid brittle ends and split ends.Just be sure to ask a for a trim when you book your appointment, as tons of salons do a trim for half the price.
♥️BRUSH WITH CARE
We all know it may sound a bit extra but it's essential to use, different brushes when our hair is wet or dry.
👉FOR WET HAIR : A plastic comb or brush is best, as this will eliminate any pulling, tugging and tearing, which will minimize breakage.
👉FOR DRY HAIR : If your hair tangles easily avoid using a plastic comb, when its dry as it will make it more static. Instead use a metal bristled brush, that will actually act as a conductor of static.
♥️LIMIT HEAT EXPOSURE
There's nothing better than jumping for ice-cold bathroom into a steamy shower, but for long hot showers are another culprit for damaged dry hair. Extreme heat will strip your hair natural oils that keeps them soft and shiny.
 ♥️DO REGULAR HAIR MASK
During winter, chances are, you'll be staying in with a bowl of ice cream and Netflix, which is the perfect opportunity to do a DIY hair mask. We like to do a weekly mask to nourish our thirsty hair and feed it with antioxidants, minerals, and vitamins.
DIY HAIR MASK
♣️FOR OILY HAIR : 
1/3 cup of lemon juice (or lime)
1 tablespoon of sea salt (use crystals instead of refined table salt)
1 teaspoon of coconut oil
Mix all the ingredients into a part scrub, part liquid shampoo mixture and apply. Leave it for 5 to 10 minutes. 
♣️FOR DRY AND DAMAGED HAIR 
2 tbsps of coconut oil
2 tbsps of argan oil (supplement with olive oil or canola if argan isn't available)
1 egg
2-3 drops of peppermint essential oil, or lavender oil
Combine the ingredients and whisk together until well-blended. Apply the mask evenly over damp hair. Let the mask sit for 30 minutes before rinsing with your daily shampoo and conditioner.
BEST PRODUCT FOR HAIR NOURISHMENT 
BENEFITS
Strengthens hair and stops breakage
Adds Volume & instant shine
Reduces hair fall within first week
Improves hair texture/ reduces frizz
Adds softness to rough dry hair.
This power oil is mixed with all natural oils, herbs, vitamins & blends to make sure your hair gains max strength, volume and length. The Glam Growth hair oil smells rich too. The oil penetrates deep in your hair shafts to do its magic.
We hope you enjoyed reading and don't forget these tips for stronger locks  
Love👄