HERE IS THE SECRET TO KEEP YOUR LIPS SOFT?
Winter tends to wreck havoc on pretty much every part of our body. Hair gets flat and dull, skin loses the humidity luster and lips feel cracked, dry and even painful. Sometimes we apply the lip balm on which causes more damage. So what we are trying to say is you're not alone in dry lips confession.
Here's a complete guide how you can prevent cracked lips.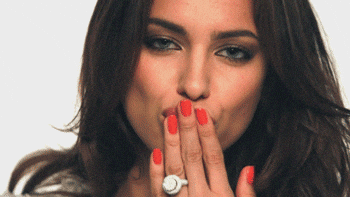 What causes dry cracked lips?
The things about lips that makes them especially sensitive during cold, dry and winter months is that they're built differently compared to rest of our skin.
Lips do not have sebaceous glands which are oil glands associated with hair follicles. Lips need to stay moisturized on their own, the skin more easily become visible and chapped.
Licking makes the Dry Lips WORSE
When we don't have a good lip balm, we tend to lick our lips frequently. Excess saliva via lip licking can actually dry lips further. Basically it takes away moisture.
Another thing which can exacerbate dry lips includes sun exposure, picking at flakes or dry skin around lips area, so stay hydrated and choose a high-quality lip balms frequently.
BEWARE all lip balms are not worthy 
Before we dive into what balms are best for healing and preventing dry cracked lips. 
 Poorly formulated lip balms that rely on glycerine, hyaluronic acid and propylene glycol and don't include occlusive emollients(bee wax, shea butter, Jojoba oil) will only make lips drier. Humectants in lip balms can be effective, but only when married with occlusive emollients,which create barrier over your lips to lock in moisture.
 DIY Treatment
Natural ingredients that our found in kitchen can be useful too. You can easily make your own lips balm out of coconut oil and flaxseed oil, which are filled with essential fatty acids. Other recommend ingredients are shea butter, almond oil and vitamin E, if you make your blam with shea butter or bee wax it ill harden and be easier to apply.
We hope you enjoyed reading and will remember these tips.
Love👄