7 WAYS TO MAKE YOUR EYES LOOK SO MUCH BIGGER
Disney Princess are basically our first ever beauty goals. Princess Jasmine, Belle had one thing in common HUGE EYES, it's a universal beauty ideal! In fact people with big eyes are actually perceived to be younger as well,so if you're looking to take a few years off, these hacks will help you. Here's our best tips to emphasize your eyes.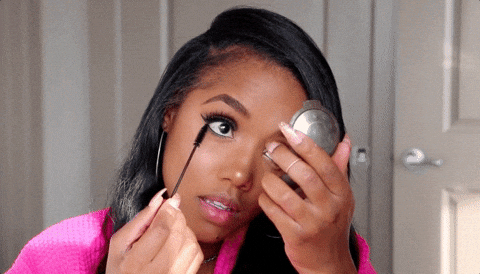 1.Brighten your waterline
Lining your  waterline with a nude eyeliner is one of the easiest tricks in beauty bible. You can use a white pencil liner to create a dramatic difference.
TIP: liner doesn't last long on the lower waterline probably you blink 1500 times a day, so take your liner with you to whenever you pop to the bathroom.
2.Tactical Highlighting
Highlighter doesn't just give life to your cheekbones, it's one of the best tricks for opening your eyes. Use it on your brow bone, which will lift your brows, on the inner corners of eyes to open them up.
3. Use concealer
Use concealer on the inner and outer corners, which are the areas that tend to look darker. By adding light to these areas bring your eyes forward and emphasize their size.
4.Lift your Lashes
We all know mascara makes a massive difference to make your eyes look bigger. Imagine how the right pair of lashes will bomb the complete look. With false lashes it's crucial that you find the right style to flatter your eyes shape, whether you have almond, round or hooded. So choose according to your eyes shape.
5. Don't forget your lower lash line
Adding mascara to your lower lashes will open up your eyes. For a softer look you can use a brown mascara. Adding a little liner to the outer corner will also elongate your eyes.
6. Frame your face
A well groomed pair of brows is so essential for creating balance and harmony of the face, but also bringing out your eyes. Instead of bringing the tale of your brow downwards at the end, elongate it so that the tip flares out and give you a youthful appearance.
7. Wing it
Winged cat liner can also help to create illusion of bigger eyes. If you've small eyes, it's better to avoid heavy eye liner to the lids. Instead draw a thin line on the lid above your lashes tapering the liner towards the end to create a subtle look.
We hope you enjoyed reading and will these tricks to make your eyes be the most prominent feature.
Love 👄